IT Convergence: Key Technology Trends that are driving Businesses towards converged IT infrastructure
Modernizing IT infrastructure and becoming a Smarter Enterprise
The need for modernization among IT departments is a trend that is becoming increasingly relevant as IT departments are constantly faced with generational shifts in technology. The pressures of modern business require that IT departments close the gap between yesterday's IT implementations and tomorrow's demands.
Organizations that fail to modernize will rapidly lose their ability to respond to changing customer needs. They will weaken their competitive positions in the marketplace. And most importantly, the gap between where they are and need to be will only widen, leading to an expensive and uncertain future.
With most businesses facing incredibly tight or shrinking IT budgets, taking the appropriate steps toward modernization will seem expensive. With a modernized platform, however, organizations can add new capabilities and enhance overall employee performance while reducing their electronic footprint, leading to increased savings over time.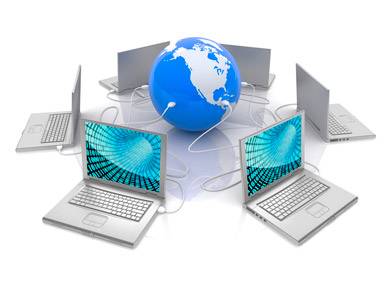 What is a Smart Enterprise?
Smart enterprises leverage more converged IT technologies to optimize business practices, drive workforce engagement, and create a competitive edge. Merely leveraging a converged IT framework in your IT department means that you are on your way to operating a smarter, more efficient business. IT organizations can utilize four key areas of value and then assess their plan against:
1: Business Agility
Today, most workforces are mobile. As such, your applications and enterprise architecture should empower these mobile workforces. Creating a more adaptive and more programmable infrastructure will enable IT to be more responsive to your organization. Businesses in today's world are always on, and as a result, you need to consider how your most critical services can adapt more naturally and automatically to the mobile and always-on workforce.
2: Cloud Delivery
Modern businesses need to be incredibly efficient. Cloud delivery provides businesses with the opportunity to flexibly deploy services and software more consistently across converged premises, cloud, or hybrid infrastructures. An enterprise IT business plan should consider how and when to deploy certain services in the cloud, when to operate them on-premises, and when to purchase them as-a-service.
3: Collaborative Communities
Today's growing workforce demands rich Internet-style applications that are easy to access from anywhere and work consistently from any device.  Organizations who have built collaborative communities by providing powerful tools that deliver consistent and intuitive user experiences, converged applications, and distributed architectures are able to adapt dynamically to change and empower employees to their fullest extent.
4: Assured Services
Securing business information—protecting your company's intellectual properties and digital assets—falls squarely on the shoulders of IT.  Add security with the need to assure business continuity, and you get a business that must consider greater infrastructure planning, high availability at multiple layers, a consistent and aligned security credential methodology, and which must validate automated archival methods.
Steps to Modernization
Competing in today's business environment is about meeting challenges, making decisions, and innovating rapidly—using the best and most current technologies, tools and information.
Cloud services, mobile integration, real-time collaboration, and high availability are becoming essential ingredients for the smart and secure enterprise. They are part of a rapidly evolving technology foundation by means of which the best solution providers enable new approaches to how your businesses IT services are delivered and managed, allowing you new opportunities for growth.
Want to know more about IT Modernization?
Contact Connecticut Communications at 203.985.1000 to find out more.